Blog — Amazonia
Posted by Gregory Prang on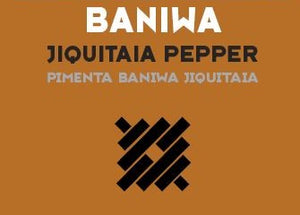 The book includes fascinating information about the origin and cultural significance of Pimenta Baniwa (jiquitaia), a description of 43 of the more than 70 varieties of peppers found in communities of the Içana River, a review of the traditional, sustainable horticultural system and production process of the Baniwa women, and some great recipes, including some from the famous Brazilian chef, Alex Atala. Enjoy!
Tags:

Agroforestry, Alex Atala, Amazon Pantry, Amazonia, Artebaniwa, Chefs' Table, chili pepper, chili powder, Indigenous, Indigenous horticulture, Instituto ATÁ, Instituto Socioambiental, Organização Indígena da Bacia do Içana (Oibi), pimenta baniwa, Rainforest to Table, São Gabriel da Cachoeira, sustainable agriculture, sustainable sourcing, Territories of Socio-Environmental Diversity
Posted by Gregory Prang on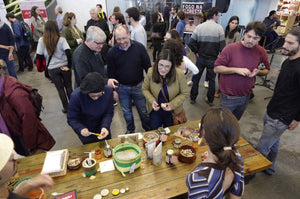 On Saturday, August 5, the "What the forest has" extravaganza at the Pinheiros Market in São Paulo offered tasting sessions organized around three Territories of Socio-Environmental Diversity from 3 biomes: The Rio Xingu basin, Vale do Ribeira (quilombolas) in São Paulo, and the Rio Negro Basin. Below we summarize the discoveries we made that day. Culinary Culture Connections hopes to introduce many of the products offered in the tastings in the near future. The Rio Xingu Basin Xingu Territories of Socio-Environmental Diversity (Source: https://www.socioambiental.org/pt-br/noticias-socioambientais/populacoes-tradicionais-da-amazonia-exigem-gestao-conjunta-de-territorios) First was a tasting of foods originating from the Xingu River basin, representing two regions: the Xingu Indigenous Park in...