Blog — Yanomami mushrooms
Posted by Brian Kermath on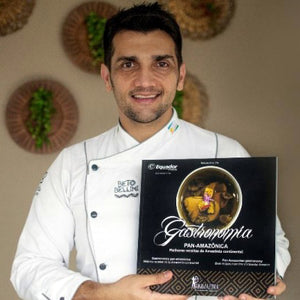 Twenty-five guests attended our event of delightful Amazonian cuisine prepared by Chefs 
Beto Bellini
 and 
Almir da Fonseca
 at a family home in DeLand, Florida on May 25, 2018. Check out the menu and photos.
Posted by Gregory Prang on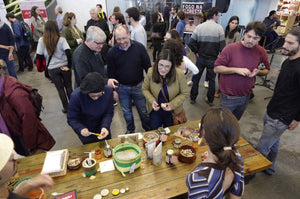 On Saturday, August 5, the "What the forest has" extravaganza at the Pinheiros Market in São Paulo offered tasting sessions organized around three Territories of Socio-Environmental Diversity from 3 biomes: The Rio Xingu basin, Vale do Ribeira (quilombolas) in São Paulo, and the Rio Negro Basin. Below we summarize the discoveries we made that day. Culinary Culture Connections hopes to introduce many of the products offered in the tastings in the near future. The Rio Xingu Basin Xingu Territories of Socio-Environmental Diversity (Source: https://www.socioambiental.org/pt-br/noticias-socioambientais/populacoes-tradicionais-da-amazonia-exigem-gestao-conjunta-de-territorios) First was a tasting of foods originating from the Xingu River basin, representing two regions: the Xingu Indigenous Park in...